In case you missed our announcement, MediaSilo now offers integrations. Working with content creators, we've known for awhile just how hectic productions can be and how many tools are used to keep everything on track. With Webhooks and Zapier now tied into our tool, connecting to 400 apps has never been easier.
With the nearly limitless possibilities integrations has created, sometimes thinking about the right one for your team is hard--- leaving you with an integrations setup that's more redundant than helpful.
Below are examples of MediaSilo integrations you should take for a test drive if you're looking to simplify and connect your media seamlessly.
1. Back-up to Box (or your preferred storage vendor)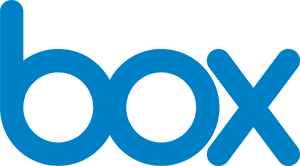 If you're like most people working in video backing up your work is crucial. If you're working in multiple tools, may find yourself spending too much time uploading to both your temporary storage, Mediasilo, and your long-time storage. With integrations, you now have the ability to easily set up an automatic sync from one to another. Know with confidence that when you're deleting from MediaSilo it's already stored in another environment just in case.
See this video on how to set up this integration.
2. Create messages in Basecamp from uploaded MediaSilo files
Whether you're working on a website redesign, corporate video, or marketing campaign, Basecamp is the go-to tool to managing the lifecycle of a project. With an integration, you can create new messages in Basecamp to alert users of important files that have been uploaded to MediaSilo.
See this video on how to set up this integration.

3. Get Notifications in Slack

We covered it in the last blog post but integrating with Slack is simply the Best.Thing.Ever.
See this video on how to set up this integration.
4. Log Files in Google Sheets
Google Sheets is a freemium spreadsheet within the Google Drive suite allowing users to create dynamic spreadsheets in the cloud. Integrate MediaSilo to automatically keep a detailed log of assets that have been uploaded to the system.
5. Send text messages when Quicklinks have been updated
What to be updated when Quicklinks have been updated in your account? Set up a twilio integration that sends a text message anytime there has been a change to a shared link. This can be filtered (i.e. only receieve texts from
See this video on how to set up this integration.
---
Try out these integrations today and let us know what you think!
---